Letter from our Managing Director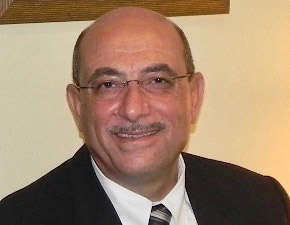 Fawzi Ellauzi
Founder and Managing Director
The Healthcare Sector is one of the most dynamic in the world. Since the company's establishment in 1996, Al Wafi Group has played a pioneering role in the introduction, installation and providing high quality health care products. Well rounded client relationships and sustainability, transparency, on going development and thought-leadership are the very core of Al Wafi Group's values and professional standards. Al Wafi Group has been and still is a success story that would not have been possible without the contribution of our customers and dedicated employees who have shared our rich journey for more than 25 years. Al Wafi Group looks forward to remaining a leading company in the region and continuously bringing in top notch healthcare solutions and offering its clients and customers the best possible packages and services.
Most businesses think that product is the most important thing, but without great leadership won't make a company successful.
–Robert Kiyosaki
Founded in 1996, Al Wafi Group is a regional organization that is based in Jordan as a Private Limited Liability Company. Local in its foundation but global in its mindset, Al Wafi Group quickly became an official partner of many other healthcare organizations from all round the world.
Since the launch of the services in Jordan, our company has achieved extensive national and international growth. Some of the first countries Al Wafi Group has expanded to were Iraq, KSA and the United Arab Emirates.
The main specialization of Al Wafi Group is the delivery of high quality products and services in different sectors within the field of healthcare. The longstanding success of the company and the emergence of its subsidiaries is a key factor for the offering of quality products and services.
Our main mission is to add value to the healthcare industry through our variety of healthcare services. With this, we aim to support as many healthcare service providers and practitioners as possible, mostly by providing excellent products and innovative solutions that are tailored to their needs.
We are always on the verge of expanding our corporate goals and adding value to the healthcare industry while fostering a healthy community and delivering commensurate dividends to our company stakeholders.
For over 20 years, we have been providing the most reliable healthcare services in Jordan and the surrounding countries. Our main vision during that time has always been the possibility to expand our product line and service offering to new regions and become a one-stop destination for the most reliable healthcare services in various areas.
Our vision right now is to integrate the different challenges and opportunities into appropriate healthcare products and solutions that emphasize comfort, safety and independence – all while delivering reliability and effectiveness.
At Al Wafi Group, we believe that delivering holistic healthcare solutions is not a business as usually perceived. Instead, we see it as a passion that is reflected in our commitment to quality, precision, training, innovation and professionalism.
Al Wafi Group has guided itself on the road to becoming a leader in the healthcare industry by following several core values and principles. We pride ourselves on each of them when choosing partners, delivering products and creating innovative solutions of service delivery.
Our core values include integrity, leading change, excellence, respect for stakeholders, learning and education as well as utmost customer satisfaction.